Covid-19 Update: Delhi Logs 1,009 New Cases, 60% Jump From Last Day Tally. Positivity Rate 5.7%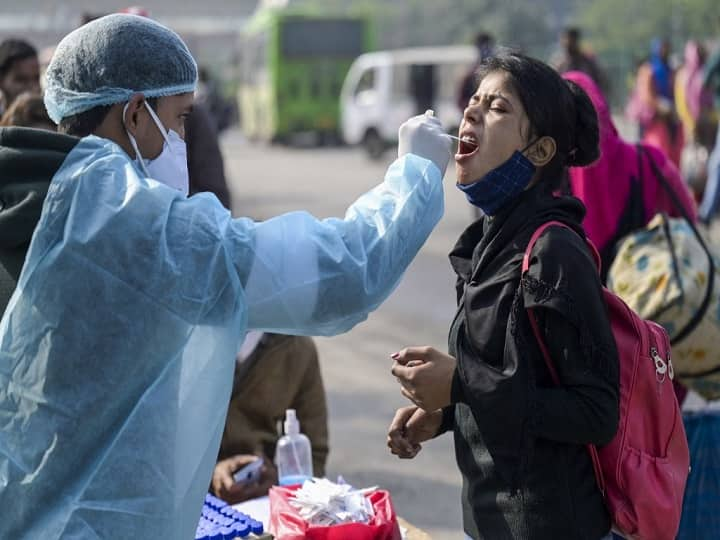 New Delhi Covid-19 Update: Amid the surge in Covid-19 cases in the national capital, 1009 new cases were reported in Delhi on Wednesday, a 60 per cent jump from a day ago while 314 patients have been cured and one death was recorded, according to the government health bulletin.
According to the data, out of the total 9,737 beds in hospitals, only 91 beds are full, which is about 0.93 percent. At the same time, 0.64 percent of beds with oxygen facilities, 0.91 percent in ICU and 1.03 percent of ventilator beds are filled. The availability of medical oxygen as of April 19 is more than 991 MT, as against 730 MT on May 31 last year.
Delhi reports 1,009 fresh #COVID19 cases, 314 recoveries, and 1 death in the last 24 hours.

Active cases 2,641
Positivity rate 5.70% pic.twitter.com/Kyv67KPvRS

— ANI (@ANI) April 20, 2022
Officials said on Wednesday that the situation was completely under control. Chief Minister Arvind Kejriwal is closely monitoring the infection situation and is in constant touch with top officials to ensure that the infection remains under control and all preparations are in place to deal with any situation.
ALSO READ: Delhi Covid Guidelines: Mask Mandate Back After Uptick In Cases, Schools To Remain Open — Know Details
The Delhi government has made it mandatory for people to wear masks. Those violating this rule will be fined Rs 500. This decision was taken in the meeting of the Delhi Disaster Management Authority (DDMA). Apart from this, a decision has also been taken not to close the schools. A separate Standard Operating Procedure (SOP) will be implemented based on the advice taken from experts for running the schools.
Earlier on Sunday, the Directorate of Education had sought data of all the Covid-19 infected staff and students from all the schools in Delhi. Schools have been asked to update the same in Google Form. It is being said that all this data is being collected for the meeting of the DDMA.
Check out below Health Tools-
Calculate Your Body Mass Index ( BMI )