New Delhi: The true wireless stereo (TWS) is one segment that is growing by leaps and bounds in India every quarter and Oppo is a brand that is known for bringing multiple TWS headsets to the market at different price points. Oppo's new Oppo Enco Air2 is a pair of budget TWS earbuds that brings a lot of features, at least on paper, including large 13.4-mm "composite titanised" diaphragm drivers, Bluetooth 5.2 with AAC audio codec and IPX4 rating for splash and sweat resistance. However, there are a lot of budget TWS offerings in the market, especially under the Rs 5,000 segment from the likes of Realme, Dizo and OnePlus among others and hence it becomes important to stand out in terms of design and performance.
The Oppo Enco Air2 retails at Rs 2,499 and is essentially aimed at budget Android smartphone buyers as handset makers continue to do away with 3.5-mm headphone jacks. The TWS headset is also available at a lower price of Rs 1,999 during sale. How good is Oppo Enco Air2 as a pair of budget TWS buds and does it cement the company's position in the budget TWS segment? Find out in this review.
Oppo Enco Air2 Design, Looks And Build
Look at the case of the Oppo Enco Air2 and by no means does it look like a budget TWS buds. The lid of the case is transparent and Oppo calls it  "translucent jelly case lid" which is a welcome and refreshing change from a sea of TWS buds out there with opaque cases. The oval-shaped charging case has a matte finish and is hence resistant to dust and scratches. Its design is ergonomic and is lightweight at less than 40 grams (charging case and buds included). Each earbud weighs just 3.5 gram while the charging case's dimensions are 53.95×62.7×24.2 which makes it ultra-compact with a USB Type-C port at the bottom for charging. However, Oppo hasn't included a Type-C charging cable in the box.
Talking about the design language of the Enco Air2 buds, it has an outer-ear fit that was introduced by Apple in the original AirPods. What gives outer-ear fit an edge over the in-canal earbuds is that it does not block ambient sound completely and is suitable for urban and outdoor usage. A lot of TWS makers have switched to in-canal earbuds over the past few quarters to accommodate active noise cancellation (ANC) and Oppo makes use of AI Noise Cancellation and promises crystal-clear vocals and calls. The earbuds themselves are glossy, unlike the case and the stems are not too thick. The stems house the charging contact points and microphones.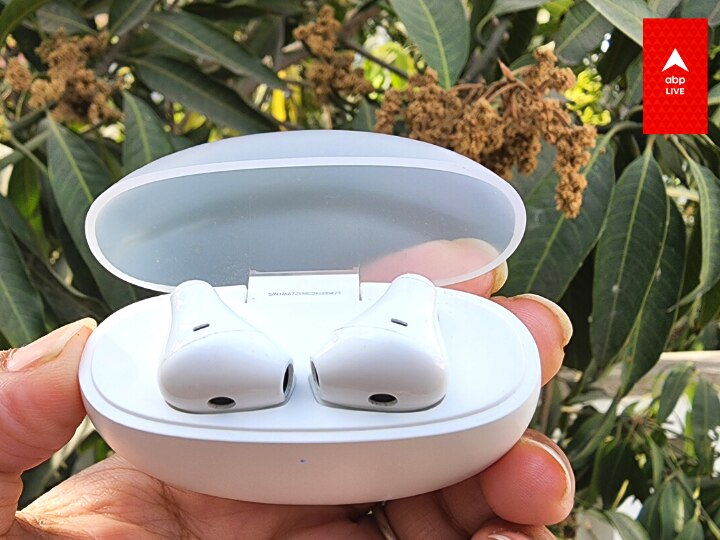 As far as the claim goes, the Enco Air2 offers extra bass and impressive volume to compensate for the outer-ear design. It almost drowned ambient sound during calls and while listening to music, thanks to the large drivers, thumping bass and high sound output.
Read more: Samsung Galaxy A53 5G Review: An Excellent Mid-Ranger
Pairing it up with a smartphone is super easy too, but there is no physical connectivity button on the charging case. To pair it, you need to go to the Bluetooth settings of your device and select the Oppo Enco Air2 to connect. However, pairing with another device is a bit of a pain and will require you to forget or unpair the first device or turn off its Bluetooth before pairing with another device.
Oppo Enco Air2 And HeyMelody App
The Oppo Enco Air2 can be paired with the HeyMelody app support that is available for free for both iOS and Android. I used it to pair the buds with my Samsung Galaxy A53 5G and it worked like a charm. I can't say how well it works with the app for iPhones. Once paired with the HeyMelody app, you will get options such as choosing sound effects from original sound, clear vocals and bass boost.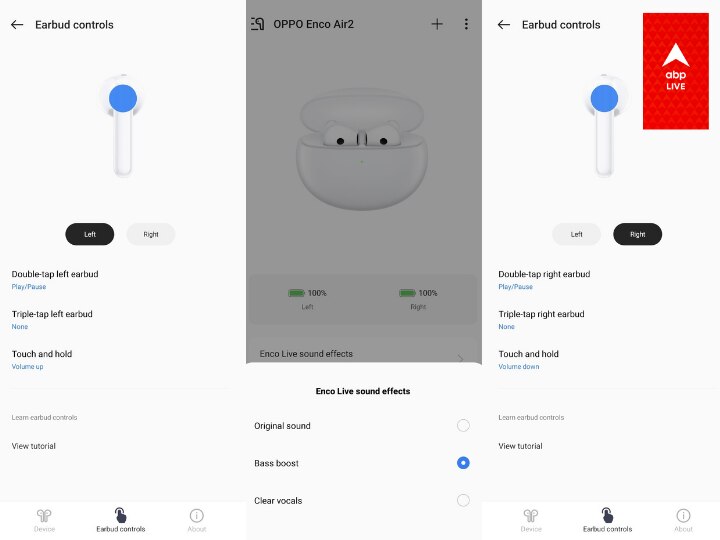 The "Enco Live" sound effect was clearly set to bass boost mode by default. You can also customise earbud controls and set them to play or pause music on double tap and increase or decrease volume and so on. However, it's a pity that there is no option to tweak equalisation modes. A lot of other TWS makers are not providing better EQ controls in the price segment, hence it may feel like asking for too much.
Read more: Redmi Smart Band Pro Review: A 'Pro' Fitness Hybrid Between Smartwatch And Tracker
Oppo Enco Air2 Sound Output
As mentioned earlier, the sound output is bass-heavy and should appeal to most users. The Enco Air2 delivered clean audio when I switched to clear vocals with surprisingly detailed and good lows. During calls, this pair of earbuds used AI Noise Cancellation to cut background noise and make sure the other side heard me clearly. However, the right earbud failed to connect to my device automatically at times which is a big bummer.
Oppo Enco Air2 Battery
As mentioned earlier, Oppo isn't providing a Type-C charging cable with the Enco Air2 which again is an issue. It took me around two hours to completely charge the Enco Air2. One earbud has a 27mAh battery each and the semi-transparent charging case has a 440mAh battery. The battery life was disappointing even at the affordable price point and could last almost six hours on a single charge. If you're not a heavy user, the earbuds along with the case may last you 4-5 days on a single charge.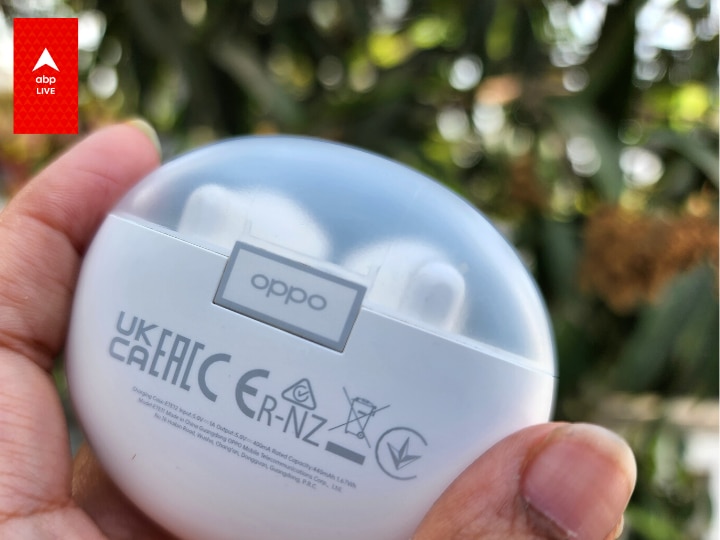 Oppo Enco Air2 Verdict
The Oppo Enco Air2 is a good budget offering and should appeal to those fond of bass-heavy sound. Paired with the app, the Enco Air2 offers good customisation options which makes it worth recommending. This pair of buds is a good option with nice punchy sound and can be considered if excellent battery life is not what you're looking for and if you do not want to spend a bomb.