RRR: What is the connection between the country's economy and the film RRR? Piyush Goyal said big thing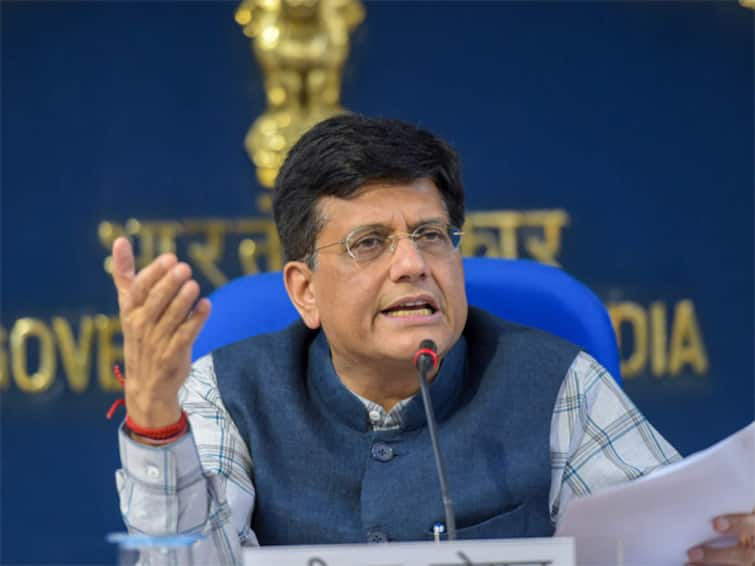 RRR Country's Economy Connection: Union Minister Piyush Goyal has said that $ 418 billion or about 32 lakh crores were exported in the country.  This is about 5% more than the target.  He has said that under the scheme of the Modi government, emphasis is being laid on increasing exports continuously.  During the last financial year, exports to different sectors have increased significantly.  He said that earlier exports were usually made only to developing countries, which is now happening in large quantities to developed countries as well. 
He said that for example gems and jewelery have been exported the most to China.  The country is moving rapidly towards self-reliance.  Piyush Goyal said more than $ 30 billion has been exported every month.  That too after two waves of Corona, the country has achieved this.  Referring to the film RRR, he said that information is being received that it is going to be the most successful film of India, in the same way India is also continuously achieving success in every field.
he said in a recent film Ongoing RRR.
I have heard this is going to be the biggest film in the history of India till date. 750 crores has earned. I think like this now India's economy is busy breaking records on record.
Giving example, he said that wheat was exported 2 lakh tonnes i.e. 500 crores in 2019-20. At the same time, 21.55 lakh tonnes i.e. about 4000 crores were exported in 2020-21. In 2021-22, it increased to more than 7 million tonnes i.e. more than 15,000 crores were exported