5G call testing successful at IIT Madras, Union Minister Ashwini Vaishnav made voice and video call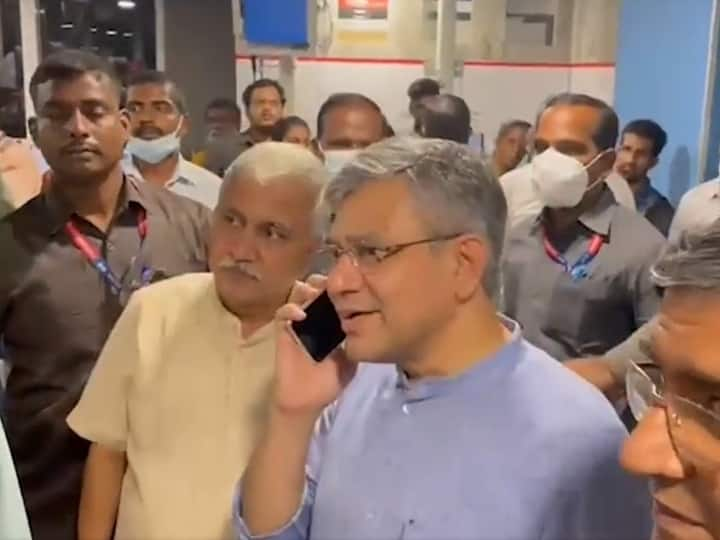 5G Call Testing: Successfully tested 5G calls at IIT Madras. On this occasion, Union Communications Minister Ashwini Vaishnav made 5G voice and video calls. The special thing is that the entire end to end network is designed and developed in India. The Union Minister also shared a video of 5G call testing on his Ku and Twitter account.
Earlier, Ashwini Vaishnav said on Wednesday that India's own 5G infrastructure will be ready by September-October this year. Speaking at an event organized by the Telecom Regulatory Authority of India (TRAI), Vaishnav said India's indigenous telecom infrastructure reflects "huge infrastructure advances".
During this, the Union Minister also urged the countries of the world to actively look at India's indigenous telecom infrastructure in terms of cost and quality benefits. He also said that bridging the digital divide has become even more important in a world where technology is playing an important role in economic growth. Ashwini Vaishnav said that the government is taking all kinds of steps to ensure inclusive growth.
5G Call Testing – employment opportunities will be created
On the other hand, Telecom Secretary K Rajaraman said on Wednesday that the introduction of 5G services will require appropriate skills for new technologies, which will create employment opportunities on a large scale.
Rajaraman said at a program organized by the Telecom Sector Skill Council (TSSC) that jobs ranging from BharatNet to space telecommunications and from 5G to broadband services will be created on a large scale. He also called upon the industry to focus on creating a 'pipeline' of talented people to take advantage of these emerging opportunities.
read this also: