Aadhar Card Update:Be careful about the use of Aadhar card, the government issued this alert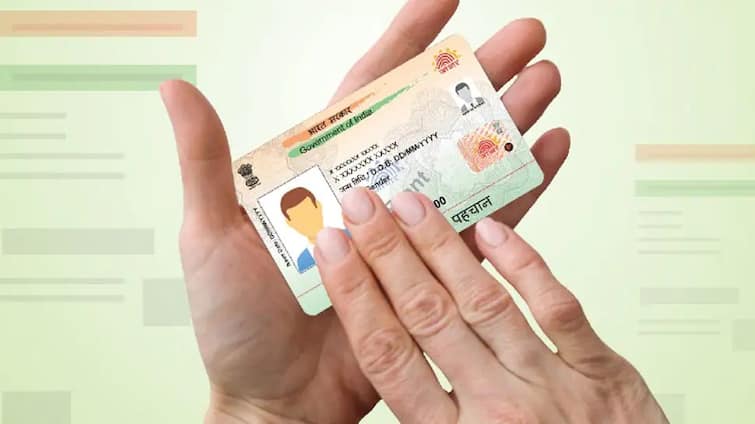 Aadhar Card Rules Updated by Government: If you also share the photo copy of your Aadhar card (Xerox Copy of Aadhar Card) with anyone, then this news is only for you. The Central Government has issued a new advisory regarding Aadhar Card. In this new advisory, the government has appealed to the citizens of the country that you should not share the photo of your Aadhar card with anyone. The government told that there is a possibility of misuse of your Aadhar card due to this. To prevent misuse of photocopy of your Aadhar card, you should share only masked photocopy of Aadhaar card wherever necessary.
On Sunday, the Central Government, through a press release, has appealed to the countrymen not to share photocopies of their Aadhaar with any person or institution indiscriminately. On May 27, the Ministry of Electronics and Information Technology issued a notification saying, organizations that have taken user license from UIDAI can use Aadhaar to establish the identity of any person. Apart from this, it has also been said in the press release that private institutions like hotels or films are not entitled to keep copies of Aadhaar card.
Use Masked Aadhar card to avoid fraud
The Central Government has advised the people of the country to share only the masked Aadhaar card to avoid the fraud of Adhar card. In the masked Aadhaar card, only the last 4 digits of the Aadhar number are visible. This reduces the chances of your Aadhaar card being fraudulent. Apart from this, the ministry has ordered unlicensed entities such as hotels or cinema halls not to keep copies of Aadhaar cards.
Download Masked Aadhar Card in these 4 Steps
A masked Aadhaar card will not reveal the 12 digit Aadhaar number. Instead, it will only show the last 4 digits. A masked copy of Aadhaar can be downloaded from the UIDAI website.
Go to https://myaadhaar.uidai.gov.in/
Enter your Aadhaar card number.
Select the option 'Do you want masked Aadhaar'.
Select Download and get a copy of Aadhaar card with only last four digits of Aadhar number.
Read also:
Exclusive: Will you clap for the one whom you abused? Hardik Patel made this disclosure, gave an answer about joining BJP
Nupur Sharma: FIR registered against BJP spokesperson Nupur Sharma in Mumbai, accused of making controversial remarks on Prophet Mohammad