Qutub Minar Case: ASI gave this answer on the petition for permission to worship in Qutub Minar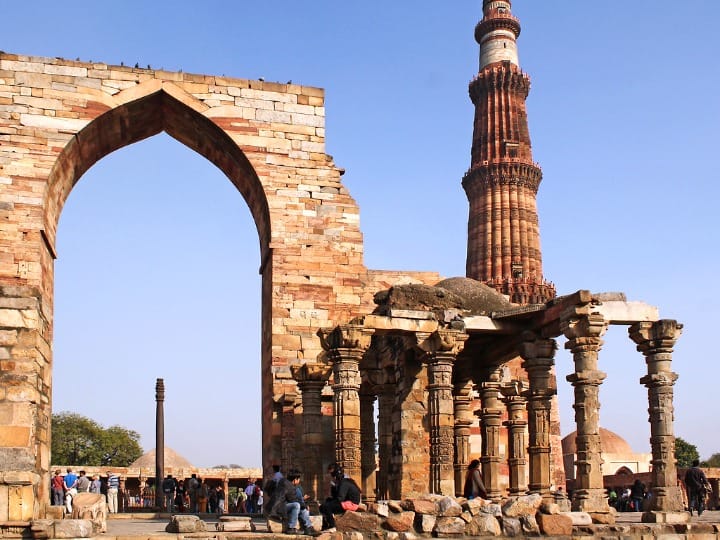 Qutub Minar Case: The Archaeological Survey of India (ASI) has filed an affidavit in the Saket court in an interim application related to the restoration of temples in the Qutub Minar complex. The ASI has opposed the petition saying that Qutub Minar is a monument and no one can claim a fundamental right on such a structure. The ASI also said that no right to worship at this place can be given.
ASI cited an order of Delhi High Court
The Archaeological Survey of India (ASI) has said in the affidavit that there is no provision under the AMASR Act 1958, under which worship can be started at any living monument. Hon'ble Delhi High Court in its order dated 27/01/1999 has clearly mentioned this.
Qutub Minar was built by demolishing Hindu and Jain temples- ASI
However, the Archaeological Survey of India has admitted in the affidavit given in the court that Hindu and Jain temples were demolished and constructed in the Qutub Minar complex. Statues and symbols of many Hindu deities are still present in the premises.
Recently, United Hindu Front (UHF) president Jai Bhagwan Goel claimed that when Qutb-ud-din Aibak came to India, he destroyed Hindu and Jain temples and started calling it Qutub Minar. This is not Qutub Minar, it is Vishnu Stambha. Its name should be changed immediately.
According to Delhi Tourism, the Qutab Minar is a 73-metre-high Tower of Victory, built by Qutb-ud-din Aibak in 1193, soon after the defeat of the last Hindu kingdom of Delhi.
Also read-