Edible Oil: All these oils including mustard, soybean have become cheap, check how much is the price of 1 liter?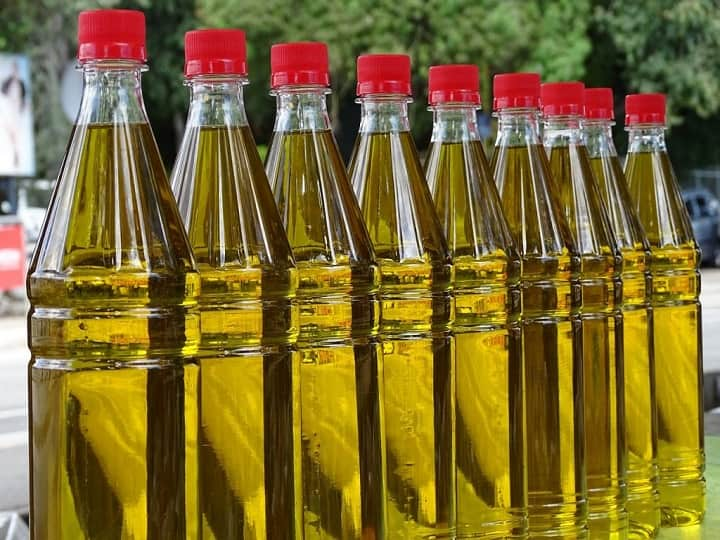 Edible Oil Price: On Saturday, many oil prices have seen a fall in the Delhi oil-oilseeds market. At the same time, the prices of groundnut oil have increased significantly. Today there has been a big fall in the prices of mustard, soybean, CPO, palmolein, cottonseed oil. At the same time, the rest of the oil prices remain the same.
Why did groundnut oil prices rise?
According to market sources, due to the demand for groundnut oil abroad, exporters are buying groundnut oil in Gujarat at a price of Rs 160 per kg. Due to this export demand, the prices of groundnut oil oilseeds have strengthened, but due to weak local demand, the prices of other edible oil oilseeds registered a decline.
Fall in oil and oilseeds prices
Sources claimed that there has been a fall in the wholesale price of edible oilseeds. When asked why common consumers are getting mustard oil at a price of Rs 190-210 per liter or more despite the fall. Sources said that the wholesale price has come down. Wholesalers are supplying retail companies at the rate of Rs 152 a liter for further supply.
mustard oil price
Sources said that according to the wholesale price, mustard oil should be available in retail at a maximum of Rs 158-165 a liter and soybean oil a maximum of Rs 170-172 a liter. Let us tell you that due to lack of demand in the market, the prices of CPO and Palmolein oil closed with a fall.
Let's check the latest rates of Edible oil-
Mustard oilseeds – Rs 7,415-7,465 (42 per cent condition rate) per quintal
Groundnut – Rs 6,710 – Rs 6,845 per quintal
Groundnut Oil Mill Delivery (Gujarat) – Rs 16,000 per quintal
Groundnut Solvent Refined Oil Rs 2,670 – Rs 2,860 per tin
Mustard oil Dadri – Rs 14,850 per quintal
Sarson Pakki Ghani – Rs 2,335-2,415 per tin
Mustard Kachhi Ghani – Rs 2,375-2,485 per tin
Sesame Oil Mill Delivery – Rs 17,000-18,500 per quintal
Soyabean Oil Mill Delivery Delhi – Rs 16,400 per quintal
Soybean Mill Delivery Indore – Rs 15,750 per quintal
Soyabean Oil Degum, Kandla – Rs 14,800 per quintal
CPO Ex-Kandla – Rs 14,500 per quintal
Cottonseed Mill Delivery (Haryana) – Rs 14,950 per quintal
Palmolein RBD, Delhi – Rs 16,000 per quintal
Palmolein Ex-Kandla – Rs 14,850 (without GST) per quintal
Soyabean grain – Rs 6,800-6,900 per quintal
Soyabean loose Rs.6,500- Rs.6,600 per quintal
Maize Khal (Sariska) Rs 4,000 per quintal
Read also:
7th Pay Commission: Great news for central employees, your salary will increase by Rs 27,000 from this date!
IRCTC is giving cheap opportunity to visit Kashmir, get tickets quickly or else you will not get a seat