Exclusive | Israel's Watergen That Makes Water From Air Shares Big Plans For India, Its 3rd Top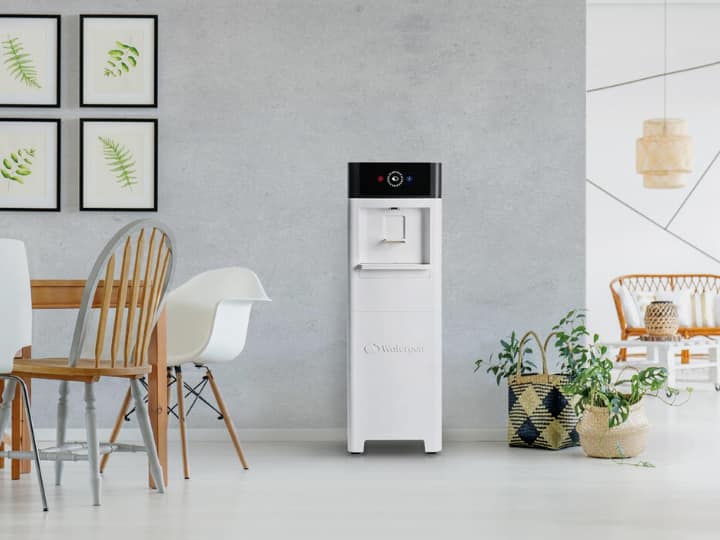 New Delhi: The innovative water tech company from Israel, Watergen, which makes water from the air and has manufactured a number of water generators to date, on Wednesday entered into a joint venture with SMV Jaipuria Group and announced that they will jointly introduce its new range of Atmospheric Water Generators (AWG) that make mineralised and safe-drinking water from ambient air.
The company intends to address the water crisis in several parts of the country and said India is among the top three markets for Watergen. In an exclusive interview with ABP Live, Maayan Mulla, CEO of Watergen India revealed the company's India manufacturing plans and highlighted what goes behind making water from the air.
"See for us, the market in India is one of the top three strategic markets because of the size and because of the demand from the market and the needs of the market. There is a real water crisis in India. And we are here to try and solve this water crisis with our colleagues — the other water companies in the market, and I think it's a great opportunity for us to be in this market," Watergen India CEO told ABP Live.
The Petah Tikva-headquartered company is headed by billionaire Michael Mirilashvili, who is the current CEO and President of Watergen. The company manufactures and develops a range of water generators that make safe mineralised drinking water from the moisture in the air.
The company has claimed that its devices can make drinking water even in 20 per cent humidity, thus, chances are that the machines can help the dry states where water crisis persists, as and when they are deployed.
"The strategy in one line is very simple. We are here to provide drinking water for the people in India everywhere. The price of water (produced by Watergen), we want to make it affordable for a number of people in India," Mulla added.
Watergen intends to export products to global markets from India
Watergen India has entered into a 50:50 joint venture with SMV Jaipuria Group and it aims to open a manufacturing facility in India within a year of starting operations.
Highlighting its India manufacturing plans, Mulla said: "By placing a local team in each particular location and by opening a manufacturing facility in India. We are going to transfer technology from Israel to India for manufacturing products here and exporting it to the global markets."
How much time does a Watergen device take to make water from ambient air?
While Watergen mentioned that its different models produce water from the air in different timeframes by converting droplets of moisture from the air into clean drinking water, it is understood that the devices deployed in coastal areas will be able to produce clean drinking water more efficiently as compared to the dry regions.
"In India, we have done enough testing. We have tested all the regions of India and in the coastal areas, our machines will work on 130 per cent of capacity, in central India, Watergen's machines will work between 80 per cent-100 per cent of capacity. In places that throw challenges, in terms of climate conditions, the machines will work on a capacity of between 60 per cent-85 per cent," the Watergen India CEO explained.
Watergen's expansion plans in the country
According to Chaitanya Jaipuria, Director, SMV Jaipuria Group, through the joint venture, both the companies intend to make the water entering devices available in every corner of India. "Today we need to take this and make this product available at every nook and corner of this country.That's the idea so that everyone in the country doesn't have to rely on anyone for drinking water. That's the vision and that's the idea and we will do whatever needs to be done to make it happen," Jaipuria said.
Founded in 2009, Israel's Watergen is the only company that has patented a technology that enables low-energy generation of clean drinking water via air filters. The company on Wednesday showcased its range of products comprising GENNY, GEN-M1, GEN-M PRO and GEN-L. Their water generating capacities range from 30 to up to 6,000 litres per day, and the pricing of these products starts from Rs 2.5 lakh.