Mayawati's big statement on Gyanvapi Masjid controversy – conspiracy t0 incite religious sentiments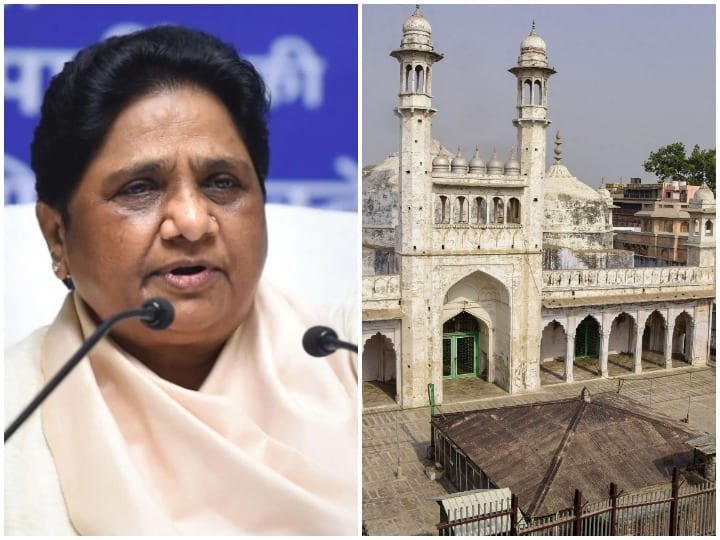 Mayawati on Gyanvapi Masjid Controversy: BSP Chief Mayawati's statement has also come to the fore on the controversy that started regarding the Gyanvapi Masjid case. Mayawati has called it a conspiracy. He said that this is a well-planned conspiracy to provoke religious sentiments of the people. Along with this, he also appealed to the people to maintain brotherhood.
Gyanvapi Masjid Controversy: BJP needs to pay attention to this: Mayawati 
Also Read| Survey of Gyanvapi Mosque will be done again today, roof and dome will be videographed
Shivling' found in the survey of Gyanvapi Masjid, know the claim of Raees Ansari, lawyer of Muslim side

On the ongoing ruckus regarding Gyanvapi, Mayawati said that, the way religious sentiments of people are being provoked under the conspiracy, then BJP needs to pay attention to what will make our country strong. Along with this, the names of places especially belonging to a religious community are also being changed one by one… This will create a feeling of not only peace, harmony and brotherhood but mutual hatred in our country. All this is quite worrying.
Appealing to the people, Mayawati said that due to this, the general public of the country and people of all religions must be alert. This will neither benefit the country nor will it benefit the general public. He said that BSP's appeal to the people in this matter is that they should maintain mutual brotherhood.
Gyanvapi Masjid Case: Lawyers strike today in Varanasi, hearing in Gyanvapi Masjid case may be postponed
Hardik Patel Resign: Big blow to Congress before Gujarat elections, Hardik Patel resigns from the post of working president