Indore Mega Fire: A fierce fire broke out in a two-storey building in Indore, 7 people including two women were burnt alive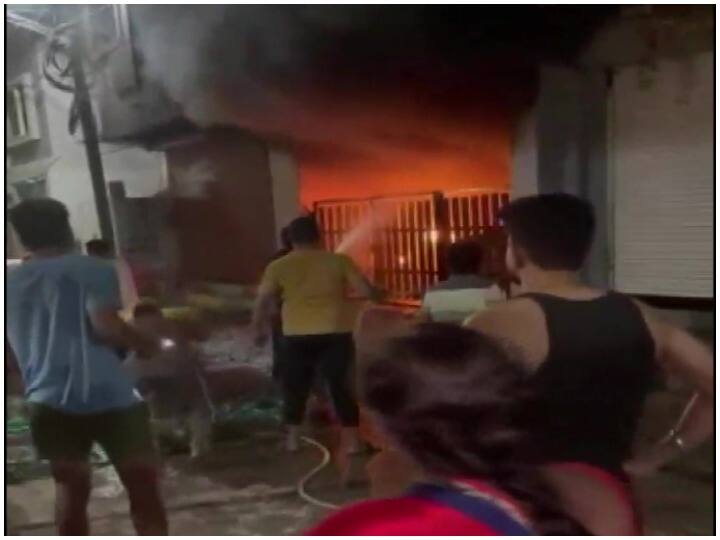 Indore Mega Fire : A big accident happened in Indore late on Friday night at three o'clock. A fire broke out in a two-storey building in Swarn Bagh Colony of Vijay Nagar area here. It is being told that seven people including 5 men and two women died in this heart-wrenching incident.
On receiving information about the fire, the fire brigade as well as the Vijay Nagar police station reached the spot and brought the fire under control. The fire official said, "The fire may have started due to a short circuit". He told that it took us 3 hours to control the fire. It is being told that this building which came under fire is the house of Ishaq Patel. At the same time, all the people who have died are being told as tenants, no one's names have been confirmed yet. However, the police is trying to find out the full details of the victims of the accident.
Madhya Pradesh | Five people charred to death after a fire broke out in a two-storey building in Indore.

The Fire official says, "The fire might have started through a short circuit. It took us 3 hours to bring the fire under control. pic.twitter.com/FNDeDWgm1x

— ANI MP/CG/Rajasthan (@ANI_MP_CG_RJ) May 7, 2022
read this also: