IPL 2022 Final: Who will get the trophy if it rains? Know how the champion will be decided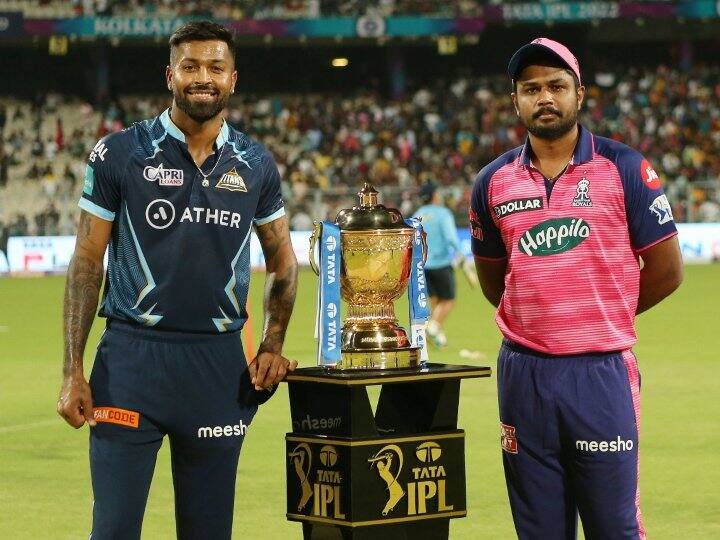 Gujarat Titans vs Rajasthan Royals IPL 2022 Final Rules: The final match of IPL 2022 will be played between Gujarat Titans and Rajasthan Royals. In this match, there will be a tough competition between both the teams. Under the captaincy of Hardik Pandya, Gujarat has performed brilliantly so far. At the same time, Rajasthan is also in form. So this match will be very interesting for the audience. There are also some rules of IPL regarding the final. Know who will be chosen as the winner if the match cannot be held due to rain.
There are many rules regarding rain in IPL finals. Reserve day has been kept for this match. But before reaching the reserve day, many rules have to be taken care of. According to the news of a news website, if the match is delayed due to rain, then the match can be started till 9.20 pm without cutting the overs. If the rain continues, then a match of 5-5 overs can be done.
IPL 2022 Final
If the match could not start even till 12.50 night, then in such a situation a super over would be done. In this both the teams will get one over each. But if this is not possible due to incessant rains, then reserve day will be used. In such a situation, the teams of Rajasthan and Bangalore will play the final match on the reserve day. But if it rains even on the day of reserve day, then all the rules will be followed. In the end, the team topping the points table can be made the winner.
Read also: IPL 2022: Brett Lee praised these players of India, saying- 'Army of fast bowlers is getting ready here'
IPL 2022 Closing Ceremony: AR Rahman rehearsed for the closing ceremony, these stars also showed their strength, watch video