Congress may hand over the command of election campaign to Patidar leader Naresh Patel in Gujarat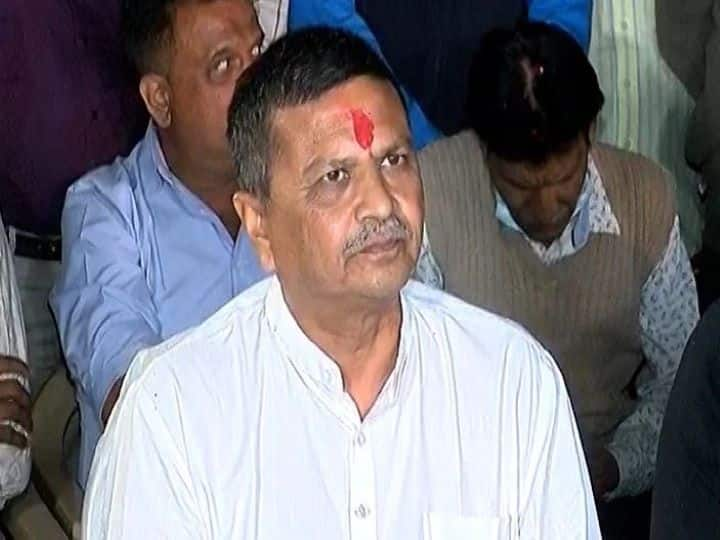 Gujarat Election 2022: Before the assembly elections in Gujarat, giving a setback to the Congress, Hardik Patel had resigned from the party recently. At the same time, to overcome this setback, Congress has also started preparations. With this, the Congress seems to be persuading the big leader of the Patidar community, Naresh Patel, to support the 'Hand'.
Naresh Patel may be the key face of Congress' election campaign
According to the information, the Congress has also given its consent to make Narsh Patel the star face of the party's election campaign. Significantly, Naresh Patel is a big leader of the most influential Leva Patel community in the state. It is being said that after meeting Congress President Sonia Gandhi, a formal announcement of Patel joining the Congress will also be made. At the same time, after the departure of Hardik Patel, joining the Congress is considered a big and important step.
Congress in-charge met Naresh Patel along with other leaders
Let us inform that in-charge of Congress in Gujarat, Raghu Sharma had also discussed with the party leaders in Rajkot on Thursday with Naresh Patel and he was also offered to join the party. According to media reports, Patel is almost ready to join the Congress. He can meet Sonia Gandhi at any time. After this, Naresh Patal will also be announced to join Congress.
Significantly, the Congress is desperate to get its original vote bank in the Saurashtra belt. At the same time, experts believe that with the arrival of Naresh Patel, the party can compensate for the loss caused by Hardik Patel's exit and gain electoral benefits.
Who is Naresh Patel?
Let us tell you that Naresh Patel is the 'Leva' Patidar (a sub-caste of Patidars) and the current chairman of Shree Khodaldham Trust. They have direct control over 45 seats in Gujarat. According to Congress sources, the Congress party will benefit a lot from the face of Naresh Patel and after the departure of Hardik Patel, the party will completely do damage control. In fact, the party will perform much better, sources said.
read this also
Gujarat News: Jignesh Mevani criticizes Hardik Patel for leaving Congress, know what he said
Gujarat Government Job: Exam date announced for female health worker posts in Gujarat, exam will be held on this date