Morbi Wall Collapse: 12 laborers died due to wall collapse, compensation announced by PM and CM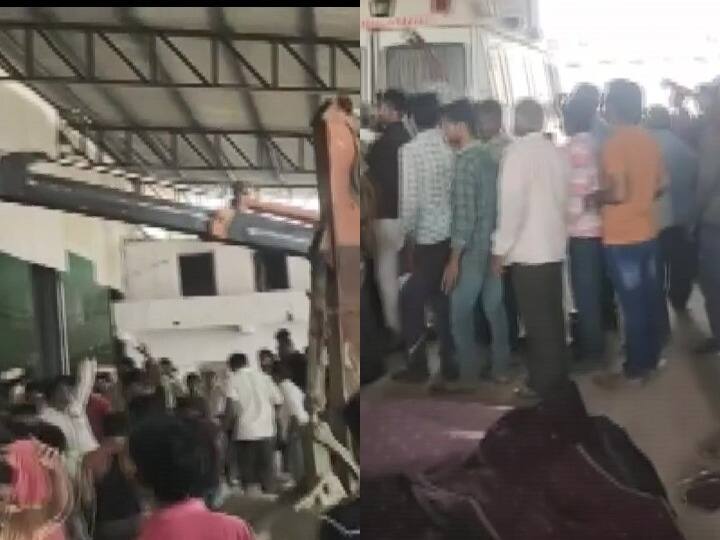 Gujarat Morbi Wall Collapse: A painful accident happened in Morbi, Gujarat today. Around 12 workers died after the wall of the salt-making factory collapsed here, while many people were injured in it and the rescue operation is still going on here. At the same time, compensation has been announced for the families of the laborers who lost their lives in this incident.
Will get Rs 4 lakh compensation
Compensation has been announced for the families of laborers who died in Morbi's Halvad GIDC. Four lakh rupees will be given as compensation by the Gujarat government to the families of the laborers who lost their lives in this accident.
Morbi Wall Collapse: Compensation announced from PM Relief Fund
The accident caused by the collapse of the wall in Morbi is heart-wrenching. My condolences are with the families of the victims in this hour of grief. The injured get well soon. Local authorities are providing all possible help to the affected. Along with this, PM Modi has also announced a compensation of two lakh rupees each for the victims' families and 50 thousand rupees for the injured from the PM Relief Fund.
Rescue operation underway
As soon as the information about the incident was received, the police reached the spot and started the relief work and with the help of JCB, the injured were being rescued. It is being told that a large number of laborers are still buried at the spot. At present, the rescue work is going on. The death toll is also expected to increase.
read this also
Gujarat News: Tragic accident in Gujarat, 12 people died due to collapse of salt factory wall, rescue operation continues
Hardik Patel Resign: A few months before the assembly elections in Gujarat, a big blow to the Congress, Hardik Patel resigned