Mukul Goel Removed: Mukul Goel's leave from the post of DGP of UP, why didn't Yogi like CM?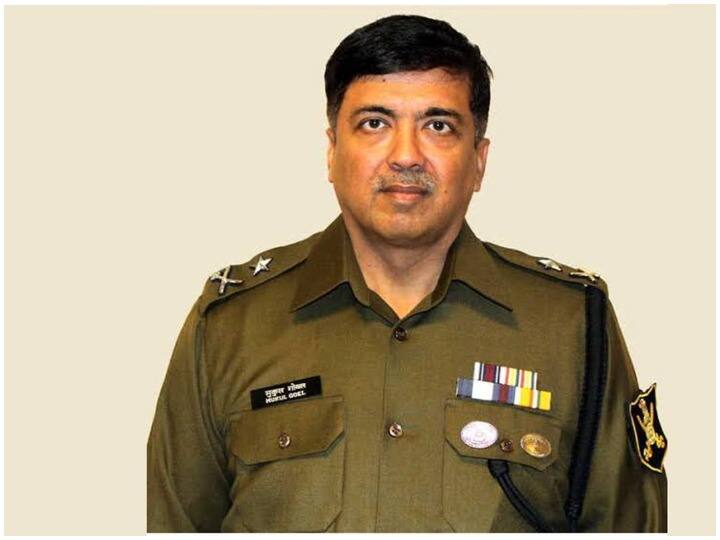 Mukul Goel Removed: Mukul Goyal has been discharged from the post of DGP of UP. This happened when he was on vacation. This decision of Chief Minister Yogi Adityanath has surprised everyone. Why was Goyal fired after all? A statement has been issued by the government. Director General of Police Mukul Goel was sent to the post of DG Civil Defense, disregarding government work, not taking interest in departmental work and inaction and being released from the post of DGP. .
Who will be the new DGP in place of 1987 batch IPS officer Mukul Goyal? It's not decided yet. Till then, ADG Law and Order Prashant Kumar has been asked to take charge of the DGP. The names of three officers are running in the race for the new DGP. Anand Kumar, RK Vishwakarma and DS Chauhan. All three officers belong to the 1988 batch.
Mukul Goel Removed – CM Yogi did not like DGP Mukul Goyal

It is not hidden from anyone that the Chief Minister Yogi Adityanath Mukul did not like Goyal as DGP. Yogi had publicly reprimanded him in many meetings. But the matter escalated when the CM did not even call Mukul Goyal in an important meeting. While he was sitting in his office. After becoming the CM of UP again, Yogi had called a meeting of all the senior IAS and IPS officers. The agenda was of law and order. In this meeting, officers from Additional Chief Secretary Avnish Awasthi to DIG rank were present. But the DGP was not called. Since then, there was talk that Goyal's chair will no longer be left, after all it happened.
For the first time, Mukul Goel came into controversy when, a few days after becoming the DGP, he suspended the Thanedar of Hazratganj in Lucknow. But his decision was counciled by the Chief Minister. Goyal wanted an inspector of his choice to be a Thanedar, but Lucknow Police Commissioner DK Thakur refused. Later this matter reached the Chief Minister. Then, looking at Mukul Goyal in a meeting itself, he said that the DGP and the CM office should stay away from the posting of Thanedars.
Mayawati also suspended Goyal
Goyal has been shifted from DGP to DG Civil Defense. Even before this he has been in controversies. While Chief Minister, Mayawati had suspended him for his involvement in the police recruitment scam. Mukul Goyal, a resident of Muzaffarnagar, is a BTech pass from IIT Delhi. He also has an MBA degree. He has also been the SSP of important districts like Varanasi, Gorakhpur and Meerut. During his posting at the center, Goyal has also served in ITBP, NDRF, and BSF.
Read also:
BMC sends show cause notice to Rana couple, seeks reply within 7 days
Jharkhand Politics: Congress MLAs angry in Jharkhand government, will meet high command on May 14