Sonu Sood got this 11 year old child of Nalanda admitted in Patna school, read what he said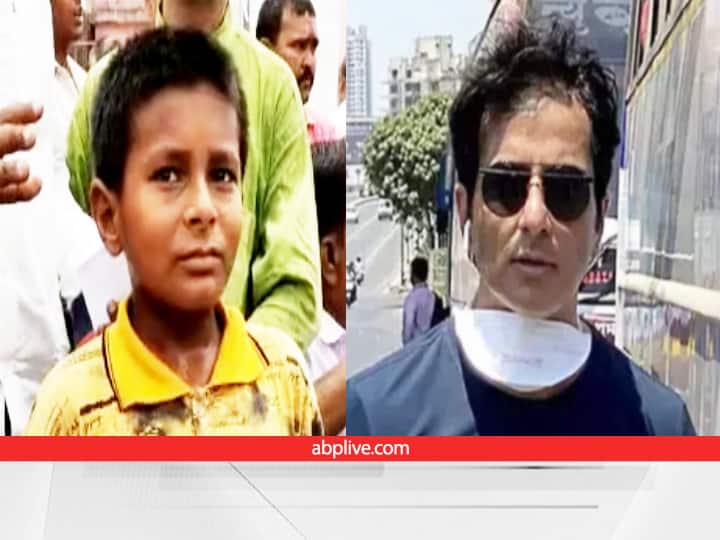 Patna: Bollywood actor Sonu Sood has enrolled Sonu Kumar, a resident of Nalanda, Bihar, in a school in Bihta, Patna. There is also a hostel facility in this school where Sonu will be able to study comfortably. Many people had approached him to help the child. Had also met him. Today on Wednesday, actor Sonu Sood has given information about the enrollment of the child from his Twitter account.
Bollywood actor Sonu Sood tweeted and wrote- "Sonu listened to Sonu brother. Get your school bag. Your complete education and hostel arrangements have been done." Along with this, the name of the school in which Sonu Sood has enrolled has also been written. After this initiative of Sonu Sood, people on Twitter praised him a lot. In response to a tweet, Sonu Sood said – "The heart resides in Bihar."
Also read- Pappu Yadav attacked Sushil Modi after meeting Sonu, said – what will help the one who left the bodyguard dead
How Nalanda's Sonu Sood went viral,
Bihar Chief Minister Nitish Kumar had reached Nalanda on 14 May. The Chief Minister had reached Kalyan Bigha village on the occasion of his wife Late Manju Sinha's death anniversary. During this, he was listening to the problems of the people in the mass dialogue program at the Upgraded Middle School, Kalyan Bigha. In the same program, 11-year-old Sonu Kumar also reached with his words, who had demanded better education from the CM. His style of speaking was such that it went viral.
Let us inform that after the video went viral, many people including Vishal Dadlani, Gauhar Khan had spoken of helping the child. Apart from this, many leaders of Bihar also went and met Sonu. Sushil Kumar Modi had talked about enrolling in Navodaya. Pappu Yadav also went and met today on Wednesday. 50 thousand rupees were also given to the child. Tej Pratap also spoke to the child on a video call. He has talked about opening Lalu Pathshala.
Also read- Rajya Sabha MP Sushil Modi reached Sonu's house to meet him, assured of all possible help, took responsibility of education till 10th