Telangana Chief Minister KCR in the jugaad to create a third front for the presidential election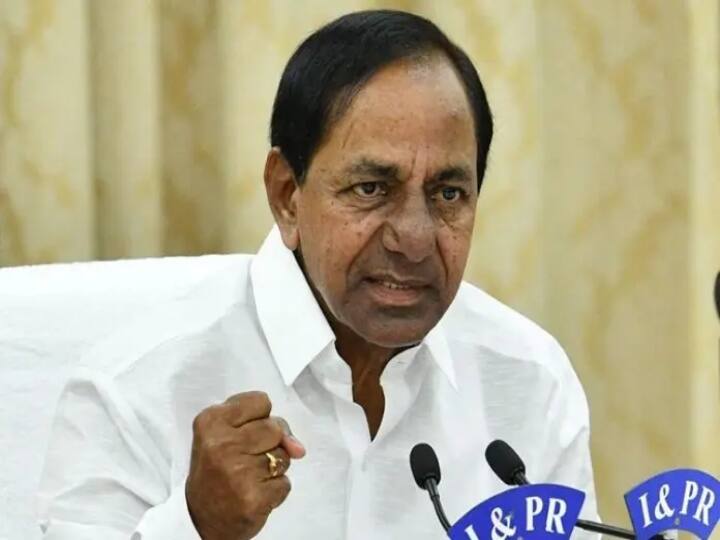 Telangana Chief Minister: Telangana Rashtra Samithi (TRS) President and Chief Minister K Chandrashekhar Rao is busy these days to create a Third Front. He has also held a meeting regarding this and is also going to meet with many leaders. In fact, before the presidential election to be held in the month of July, he wants to stand this march and wants to challenge the NDA candidate for the post of President.
According to the news published in the English newspaper Economic Times, KCR is meeting the opposition leaders continuously and he is also trying to include NDA's ally Bihar Chief Minister Nitish Kumar and Odisha Chief Minister Naveen Patnaik in this front.
KCR held a meeting with several opposition leaders yesterday and also met Delhi Chief Minister Arvind Kejriwal and visited Delhi's schools and mohalla clinics. He also met Samajwadi Party leader and Leader of Opposition in the UP Assembly, Akhilesh Yadav. KCR is thinking of fielding non-Congress and non-BJP candidates in the presidential election, which should be from the Third Front.
Will also meet former Prime Minister HD Deve Gowda
KCR will also meet Janata Dal Secular President and former Prime Minister HD Deve Gowda in Bengaluru on May 26. In the 2019 general elections, KCR supported Deve Gowda for the non-BJP front. Recently, Deve Gowda also congratulated KCR for his fight against BJP and communal forces. So on this matter, Rao's colleagues say that if the Congress wants to support us, then it can. We will field a candidate of everyone's choice, if Congress wants to support it, it can.
Telangana Chief Minister KCR will meet many leaders this month
After meeting Deve Gowda on 26 May, KCR will also meet West Bengal Chief Minister Mamata Banerjee on 28 May. Rao is meeting all those leaders who do not belong to the ideology of BJP. Let us know that in the month of March 2018, a year before the 2019 elections, they supported each other on the idea of ​​opening a federal front in Kolkata.
In the month of January 2019, Mamta Banerjee organized a United India rally in Kolkata in which all the major opposition parties participated. However, when the Lok Sabha elections were held after 4 months, there was no formal alliance. After meeting Mamta Banerjee, KCR Rao will also meet Nitish Kumar, who is running the government in Bihar with BJP support.
Along with this, he will meet RJD President Tejashwi Yadav at the end of this month. Not only this, Rao has also opened the back door for Odisha Chief Minister Naveen Patnaik as he is well aware that Patnaik's support is very important to strengthen the Third Front.
read this also: Delhi: Telangana CM KCR visited Delhi's government schools, said this while praising the Kejriwal government
read this also: Telangana Elections: Amit Shah said – KCR wants to turn Telangana into Bengal, will end minority reservation if voted to power