Agneepath Scheme: Government's decision amid protests, maximum age limit increased for this year's recruitment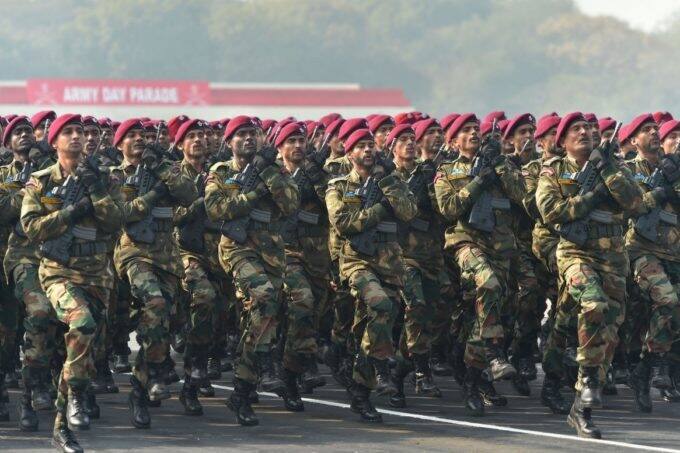 Agneepath Scheme Entry Age: Demonstrations are taking place across the country regarding the new scheme Agnipath (Agneepath Scheme) implemented for recruitment in the army. Meanwhile, the Modi government has taken a big decision. The Ministry of Defense has increased the maximum age limit for this year's recruitment under this scheme from 21 years to 23 years.
Announcing the Agneepath scheme on Tuesday, the government had said that the age limit for all new recruits should be between 17 and a half to 21 years.
A Defense Ministry spokesperson said, "Keeping in view the fact that recruitment has not become possible during the last two years, the government has decided that one-time relaxation for the proposed recruitment process for 2022." He said that the upper age limit for the 2022 recruitment process under the Agneepath scheme has been increased to 23 years.
Government grants one-time waiver in the upper age limit for Agnipath scheme by extending it to 23 years from 21 years. The decision has been taken as no recruitment had taken place in the last two years: Defense Ministry

— ANI (@ANI) June 16, 2022
protests in many states
Students took to the streets in many states including Bihar, UP, Madhya Pradesh and Haryana against the 'Agnipath' scheme. Students who were furious in Bihar set some trains on fire. At the same time, the demonstration in Palwal also turned violent.
Police used force to control the situation and the administration has suspended internet service. The police have detained about a dozen people. The protesters protested in front of the Deputy Commissioner's office and blocked National Highway 19.
Read also:
UP News: Tight security arrangements for Friday prayers, deployment of digital volunteers along with police and civil defense
Agnipath Protest: Fire in trains in Bihar, coaches broke in Gwalior, many policemen injured in Palwal. 10 big points of protest against 'Agneepath'