Exclusive | JBL By Harman Eyeing Premium Buyers In India, Set To Expand TWS And NC Headphones C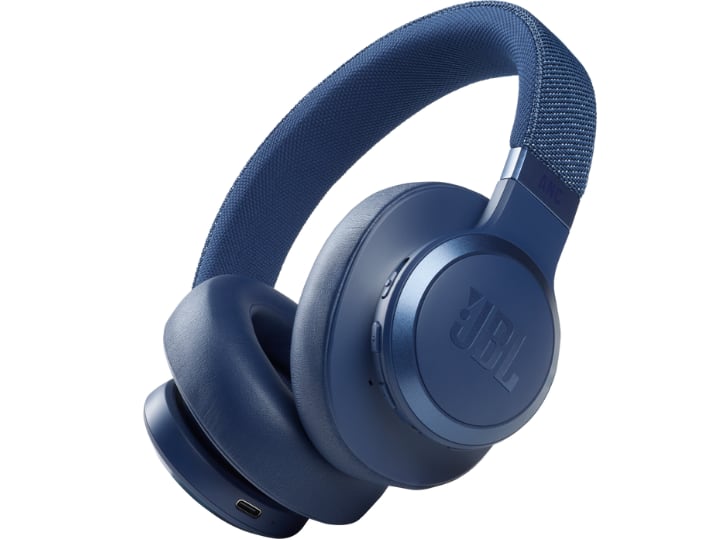 JBL By Harman Eyeing Premium Buyers In India: Audio equipment makers are racing to woo True Wireless Stereo (TWS) users, especially as the segment continues to register robust growth in India. The TWS category in the country is dominated by homegrown brands Boat, Noise and Boult Audio, according to Counterpoint Research that bring a decent set of features at affordable prices and also manage to outperform Chinese rivals in this category. Harman International, a wholly-owned subsidiary of Samsung and a renowned name in soundbars, headphones and TWS earbuds category has big plans to dodge competition in the India market this year. In an exclusive interview with ABP Live, Vikram Kher, Vice President, Lifestyle, Harman India elaborated on how the company is eyeing the premium buyers and also said it will launch new products in the TWS and noise cancellation headphones category in the coming weeks.

"The two leading categories in headphones are noise cancellation and TWS buds will see tremendous growth and Harman is committed to expanding the portfolio with the latest features and performance in the coming weeks. Soundbars also will see even larger sales and we will continue refreshing the soundbar series to grab more share in the country, Kher told ABP Live.
Read more: OnePlus Nord Buds Review: Surprisingly Good For The Price
Harman has recently launched the JBL Go3/Clip4/Flip 6 in the speakers category, JBL Partybox 310 and JBL Tune 130/230NC in TWS category and JBL Live 660 in NC headphones category and these products received a warm response from consumers, the company noted.
Upcoming sensor integration and customisations in TWS buds category
"I believe it is safe to assume that the era of wide-scale consumption of high-resolution streaming music through devices such as TWS is already upon us," Kher said citing a recent survey conducted by Qualcomm and Spotify that mentioned sound quality is the top priority of the end-users, with 77 per cent of respondents saying that they are interested in high-resolution music.
"We believe in creating unmatched customer experience, and we are focusing on delivering noise cancellation audio products in every category/segment intertwined with our innovative sound engineering adoption with style, quality, convenience, customisation, yet at an attractive pricing," Kher added.
Harman's next-generation devices features will focus on user-enabled customisations as well as sensor integrations. Since sound quality will be the key differentiating factor, the company will make innovations in that domain such as introducing spatial audio, etc.
Also read: Oppo Enco Air2 Review: Punchy And Affordable TWS Earbuds
Harman's go-to market strategy in India and tapping into premium buyers
Personal mobility has boosted the growth of Harman's personal audio products like TWS buds, headphones, among others and the company expects the next few quarters to be a turning point where the TWS category overtakes wireless earphones in shipment numbers in India and other markets. "This year, Harman's go-to-market approach will aim to target premium yet informed buyers who value quality," the top company executive said.
"Our focus is to make these products available to every customer across categories across channels, and to achieve this we focus equally on online and offline channels," he added.
India primarily a distribution hub for Harman
Harman has more than 9,000 engineers and scientists working at its R&D centres in Bangalore, Pune and Delhi who are contributing to its global growth. "We are grateful for the support we have received from the state of Maharashtra. Our manufacturing for consumer lifestyle products happens from US and China; India is only a distribution hub. We have also introduced new product lines made from responsibly sourced and recycled materials and has committed to 100 per cent renewable energy in all Harman factories by 2025," Kher further explained.
JBL by Harman vs rivals
While several companies in India have identified themselves as premium brands, JBL is more inclusive, according to Kher and that is what gives the brand an edge over its rivals. "We have products across different price ranges, which allows customers to buy any of our products depending on their own budget. We have earned a reputation for trust, with products that are the latest in terms of design, technology as well as reliance," Kher noted.