Strict government on Kanpur violence, property of three accused sealed, there was ruckus on the day of PM's visit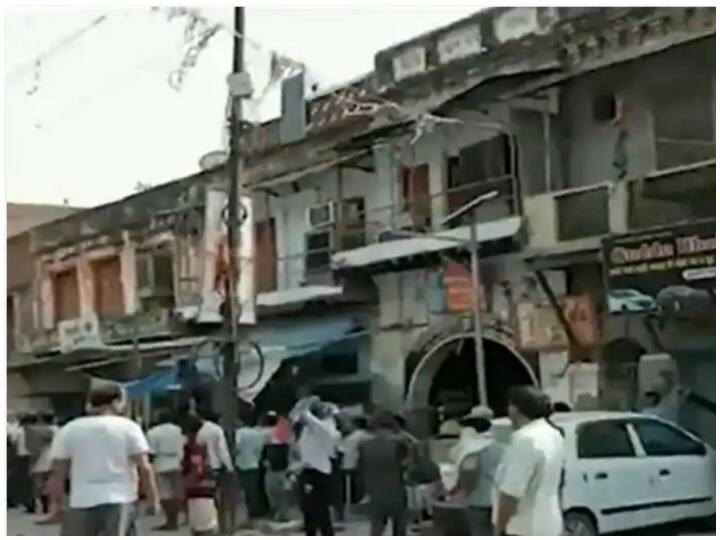 Kanpur Violence: Prime Minister on June 3 in Kanpur Narendra Modi The properties of three accused have been sealed in the case of violence after the Friday prayers amid the visit of PM Narendra Modi. During the police action, the property of accused Salim alias Sameer alias John Walker has been attached. The Kanpur Development Authority has also sealed the property of Haji Vashi. He is accused of funding the main accused of Hayat Jafar Hashmi.
In this case, the police said in the statement that the police is taking action against the accused of the incident that happened after June 3 on Friday. Police identified the properties of three persons out of this, while taking legal action, sealed them. Further action will also be taken on these properties soon.
UP | Kanpur Development Authority seals property of Hazi Washi who used to fund main accused of Kanpur clashes Hayat Jaffar Hashmi.Involvement of two builders Salim & HS Malik also under probe. Authority sealed 3 buildings related to them in Chaman Ganj & Becon Ganj:Kanpur Police

— ANI UP/Uttarakhand (@ANINewsUP) June 12, 2022
Kanpur Violence: The photo of the rioters was made viral
Let us inform that on the basis of the video footage in this case, the photo of the rioters was also made viral. Along with this poster, the police had also released the number and asked them to inform about these people. In the poster released by the police, there are pictures of 40 people, who were involved in this riot.
At the same time, SIT has been constituted to investigate the Kanpur violence. Deputy Commissioner of Police Sanjeev Tyagi is monitoring the SIT. While ATS has also been included in the investigation. At the same time, the investigation of Kanpur violence is also being done from the angle of PFI.
read this also:
Rajashthan Rajya Sabha Election Result: BJP suspends MLA Shobharani due to cross voting
Rajya Sabha Election 2022: For the Rajya Sabha elections, there was a tough competition in these four states, know who won