Technical team deployed at Indian Embassy in Kabul, return of officers to the country after 11 months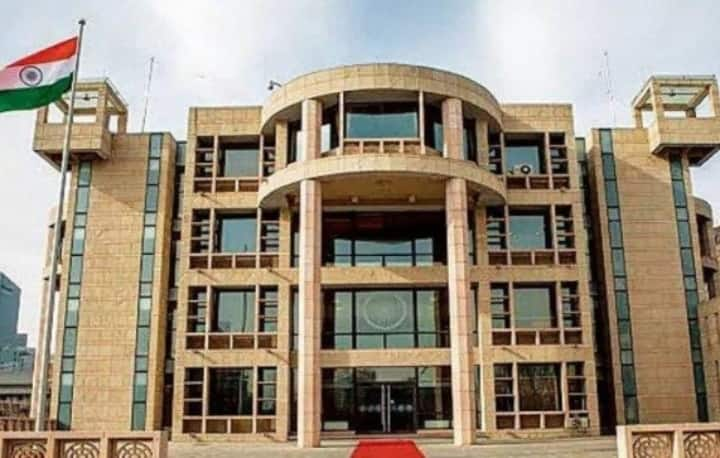 Technical Team deployment in Kabul: India has deployed its technical team at the Kabul Embassy, ​​this team will work for better coordination and monitoring of India's humanitarian aid projects in Afghanistan. After the arrival of the Talibani Nizam in August 2021, India had withdrawn all Indian officers from its Kabul embassy. In such a situation, after 11 months, this is the return of the team of Indian officials to Kabul.
Recently, a team led by a Joint Secretary level officer of the Ministry of External Affairs went on a tour of Afghanistan. During this, the Indian diplomat also met Muttaki, the foreign minister of the Taliban government of Afghanistan.
Technical team arrived for humanitarian aid
There has been a lot of turmoil in Kabul since the Taliban came to power. India has sent a technical team from India to the Kbul embassy for humanitarian aid there and for better coordination with the Talibani government of Afghanistan. Bharti's technical team has reached Kabul today and has been deployed at our embassy there.
Development Partnership with Afghan Aid
Let us tell you that even before this, India had sent another team to Afghanistan for humanitarian aid. This team visited Kabul to monitor the materials distributed for humanitarian aid and the work done for humanitarian aid. Then he also used to meet the top leaders of Taliban from this team. During this tour, the team that went for humanitarian help from India also took stock of the security situation there. Relations with India and Afghan society go back a long way and our development partnership, including humanitarian assistance to the people of Afghanistan, will continue to guide our vision.
Read also:
Presidential Candidate 2022: The country was given the first Dalit, the first Muslim – President Congress gave, the first tribal BJP gave
Presidential Elections 2022: How many parties got the support of Yashwant Sinha's presidential candidacy? Learn