Entrepreneurs interested in buying industrial land near Jewar Airport, allocation will start soon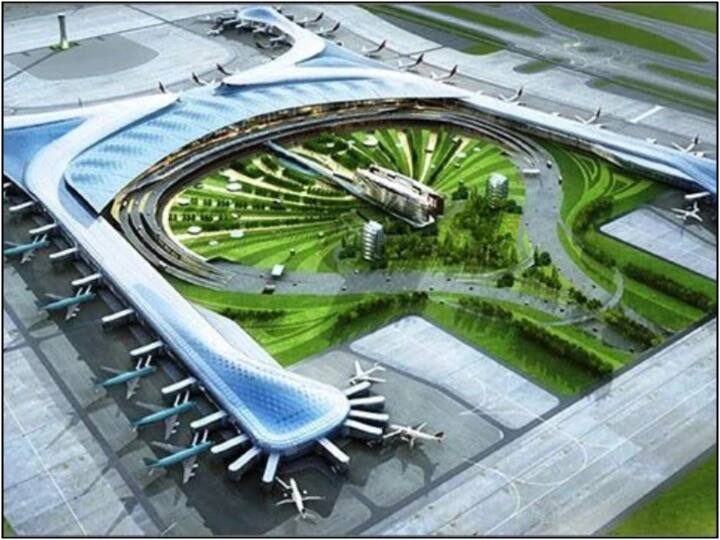 UP News: Many entrepreneurs are showing interest in the industry that is going to be developed near Jewar Airport. The Jewar Airport scheme is proving to be a bumper as the Yamuna Authority is expected to get huge financial benefits from this scheme. This can be gauged from the fact that only 6 large industrial plots were taken out under the scheme. 93 people applied in this scheme. After checking the eligibility of the applicants, 80 people were found eligible to bid.
The bid for allotment of plots will be held on June 23
Yamuna Authority CEO Monica Rani said that Yamuna Authority is going to allot industrial plots for the first time through e-auction. In the scheme released for 6 large industrial plots, 93 people had applied. After checking the eligibility of the applicants, 80 people were found eligible to bid. All the eligible people have been given information about participating in the bidding to be held on June 23 through mail and SMS.
Yamuna Authority CEO Monica Rani said that through e-auction, the authority will get financial benefits. 80 people will bid on 6 industrial plots. In such a situation, the bid is expected to go much above the base price.
Pratapgarh News: Big action of anti-corruption team in Pratapgarh, the accountant was arrested red handed taking bribe
Yamuna Authority came first in development
There are three authorities in Gautam Budh Nagar- Noida Authority, Greater Noida Authority and Yamuna Authority. Yamuna Authority used to come at the lowest rung in all the three authorities, but today it is proving to be the reverse. In the name of development, Yamuna Authority is visible at the first rank. From the day Yamuna Authority had laid the foundation stone of Jewar Airport, people in Yamuna Authority area want to set up their industries and build houses. Chief Minister CM Yogi's dream project Film City, Medical Device Park, Toy City are all such big projects which are currently in the pipeline. In a few days, they are also going to start in the Yamuna Authority area.
read this also –
UP Politics: SP MP Shafiqur Rahman Burke said – bulldozers did not go on those who slander in the glory of the prophet