Sensex closed with a jump of 934 points, Nifty closed above 15600, Titan's shares rose 6 percent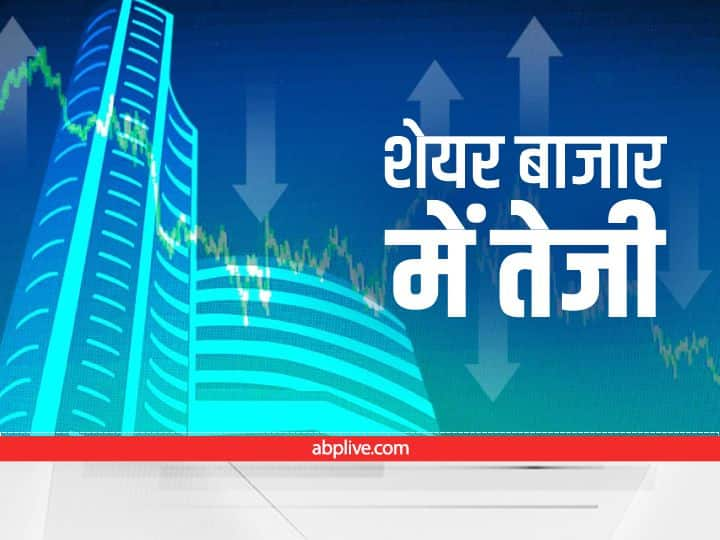 Stock Market Closing: There has been great buying in the stock market today. The market remained green on the second trading day of the week. Sensex-Nifty has also closed in the green mark after today's trading. After today's boom, investors have benefited more than 5 lakh crores. The Sensex had jumped over 1000 points during the trading session. Apart from this, the Nifty also saw a rise of more than 300 points.
Sensex closes up 934 points
After today's rally, the Sensex closed at 52,532.07 with a gain of 934.23 points or 1.81 percent. Apart from this, the Nifty index closed at the level of 15,638.80 with a gain of 288.65 points or 1.88 percent.
Titan shares rose 6 per cent
There has also been buying in the top-30 shares of the Sensex, that is, today all are closed in the green mark. Today Titan's stock has gained more than 6 percent. Apart from this, SBI, TCS have also increased by more than 3 percent. Apart from this, HCL Tech, Wipro, Dr Reddy, Tata Steel, Infosys, ITC, Tech Mahindra, LT, IndusInd Bank, NTPC, Ultra Chemical have also closed in the green.
Sectoral index rises
Talking about the sectoral index, today there has been good buying in all sectors. After Tuesday's trading, Bank Nifty, Auto, Financial Services, FMCG, IT, Media, Metal, Pharma, PSU Bank, Private Bank, Realty, Healthcare, Consumer Durable and Oil and Gas sectors also closed in the green.
Read also:
Indian Railways: Railways canceled more than 500 trains, routes instead of many trains, check status quickly
IRCTC: Railway give chance to visit many beautiful places including Rameshwaram, Kanyakumari, AC room will be available for free to stay, check the cost