Siwan News: The roof of the house collapsed during the marriage in Siwan, two people including a girl died, many injured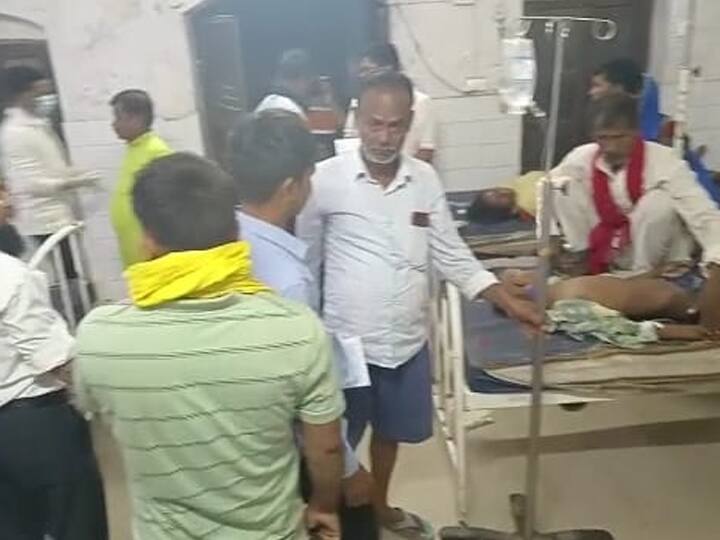 Bihar Marriage Roof Collapse: A major accident has happened on the occasion of marriage ceremony in Siwan, Bihar. In this accident, a woman including two children has died. The procession had come to Nandkishore Yadav's house in Bhagad village of Siwan police station area of ​​Siwan. After reaching the procession in the village, the program of door worship was going on. During this, the wall of the roof broke down, all the people standing on the roof fell down. Due to which a woman including a 12-year-old girl died on the spot. While more than two dozen people were seriously injured. Those injured in this accident were sent to Sadar Hospital, Siwan for treatment.
Siwan News: Hastily brought to Sadar Hospital
The atmosphere of the wedding became very gloomy and everyone became disheartened. Let us inform that as soon as the roof fell and people were injured, the local people brought the injured to the Sadar Hospital in Siwn for treatment. While doctors referred 5-6 people to Patna stating the critical condition, the treatment of other injured is going on in Sadar Hospital, Siwan.
Bihar News: Live robbery of gang swooping on Katihar-Barauni rail route by moving train, you will be shocked to see the video
SDPO reached Sadar Hospital
On receiving the information of the incident, Jitendra Pandey, Sadar SDPO of Siwan reached the Sadar Hospital and met the injured and instructed the doctors for proper treatment immediately. There was an atmosphere of chaos in Sadar Hospital. The crowd suddenly increased so much that people could not understand how such a big incident happened. At the same time, doctors are engaged in the hospital to treat the injured people.
Bihar News: Since 2006 till now, the government has failed to set up industries in the state, CM Nitish Kumar himself admitted in the investors' meet