Engine fire broke out as soon as SpiceJet plane took off, emergency landing made in Patna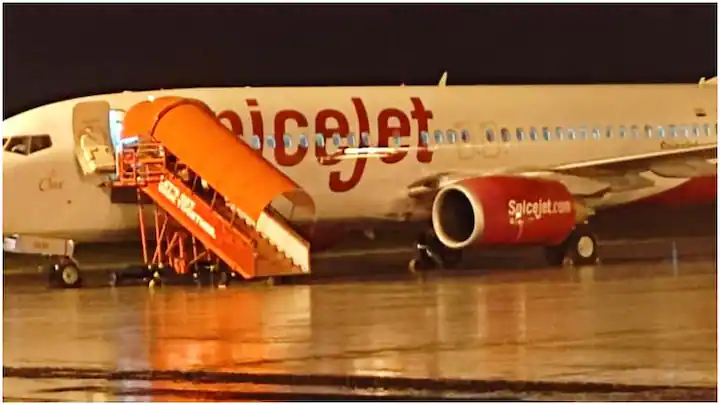 Emergency Landing of Plane: Emergency landing of SpiceJet plane has been done in Patna, Bihar. It is being told that due to the fire in the plane, its emergency landing has been made. This plane going to Delhi has been landed at Patna Airport. There were 185 people on board this plane. According to the report so far, all the passengers aboard the plane are safe.
According to officials, all the passengers have been evacuated safely. According to the information, the engine caught fire while the plane was taking off. Fire brigade and fire brigade have been called to the spot. According to the report, this plane had taken off from Patna's Jaiprakash International Airport at 12.10 am. A few minutes after take-off, a fan of this aircraft caught fire. The surprising thing is that people saw the fire in the fan of this plane from below. People saw flames coming out of a fan of the plane. People immediately informed about this incident to Patna Police. After this the incident was reported to the airport. Then this plane was brought back.
read this also: Nepal Air Crash: Nepal tightens rules after Tara Air plane crash, bans flights in bad weather
read this also: Watch: The plane kept near the beach in Bali caught everyone's attention, now the video is going viral