'All Is Well Between Us': Adil Khan Reveals The Reason Why He Didn't Meet Rakhi Sawant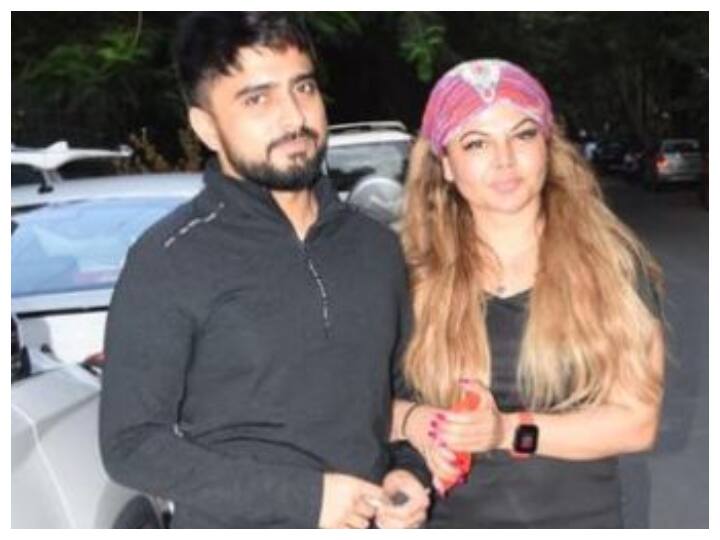 New Delhi: After Rakhi Sawant was spotted at Mumbai airport on Wednesday and she told the paparazzi about the reason why she was looking upset, Aadil Khan clarified the reason behind their tiff and why he was not able to meet her. 
For the unversed, it all started when Rakhi Sawant met the paparazzi at the airport and told them that she was upset as Adil didn't meet her. Rakhi told the paparazzi, "My kajal got smudged as I was crying for around two hours on the flight. I will not call him now… self-respect, my attitude. Do you know I flew to Delhi yesterday and have returned to Mumbai today. He did not come to meet me. We were supposed to come to Mumbai together."  
While speaking to ETimes, Adil revealed what happened between the two. When asked about what went wrong, Adil told ETimes, "Rakhi had gone to Delhi. Instead of coming directly to Mumbai, she chose to come to Bengaluru. Of course, she knew I was in Bengaluru. She landed there and said that I should meet her, but I was locked in a very long work meeting which I could not leave. She got miffed and flew down to Mumbai. Her plan was that she will return to Mumbai with me," Adil was quoted as saying by ETimes. 
He also said that everything is well between the couple. "All's well between Rakhi and I. We are going very strong and healthy. There is no need for any wild speculation. And as I said that I am coming to Mumbai today, in a few hours from now I will be by her side," he told ETimes. 
In May this year, Rakhi announced that she is in a relationship with businessman Adil Khan. She has also told in several interviews that Adil has gifted her a BMW and bought a house in Dubai in her name.  
In a recent interview with Anu Ranjan, Rakhi Sawant also spoke about the trauma of her relationship from Hitesh to Ritesh…how she ended all the speculations of her marriage with a 'mystery man' and how finally she met the love of her life – Adil.