Devendra Fadnavis taunts Uddhav Thackeray – 'There was an undeclared emergency in Maharashtra, then will make number one'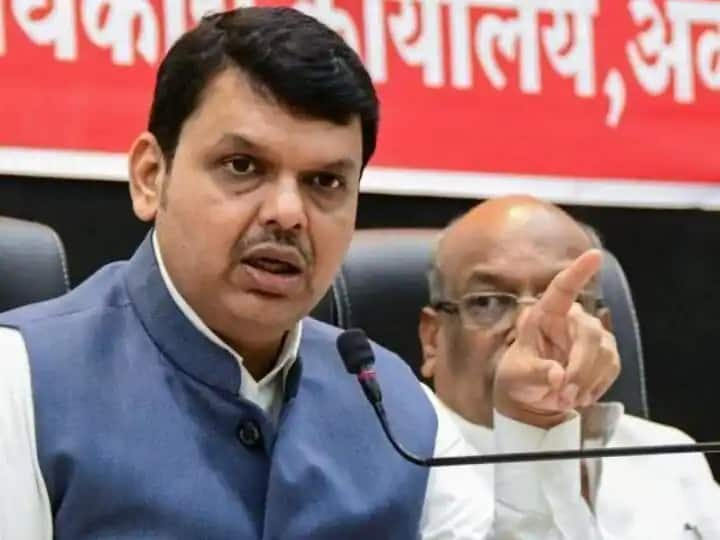 Maharashtra Politics: Maharashtra Deputy Chief Minister Devendra Fadnavis has fiercely attacked the previous Uddhav government and counted its flaws. Fadnavis said that for the first time in the politics of Maharashtra, whoever spoke against the government was punished with a vengeance. There was an undeclared emergency in the state for two and a half years. Now under the leadership of Modi ji, we have got a chance, once again to bring Maharashtra to the first position. We don't have to stop until we achieve this.
Fadnavis said that, the way the Maha Vikas Aghadi government (MVA) acted with a sense of vengeance on one hand, it did corruption on the other hand. In such a situation, we have decided that we will question the way this government is doing everything. Because of all this, the progress of the state was stalled for two and a half years.
Shiv Sena-BJP government was formed, it was God's wish
Devendra Fadnavis said that many times people ask me how this happened? The only answer I give to them is that it was God's will for Eknath Shinde (Shiv Sena) and BJP to form the government. 12 crore people of Maharashtra are God and the people of Maharashtra wanted this government to be formed. The government that exists today is the government of the people, together they have formed the right government today. When the decision came in 2019, I was calling but Uddhav ji was not picking up the phone.
I said – don't dare to test my courage
The Deputy Chief Minister said that we have never been greedy for power. We never fought for a chair. Always worked for the people of the state. Fighting for their rights and that is why I had told this government that, "Don't be fooled to test my courage, I have turned the tide of many storms in the past." We have never fought for power, we have always fought for ideas. Eknath Shinde will be the Chief Minister, it did not happen suddenly and no word was given to Shiv Sena.
True Shiv Sena is with us today
At that time (two and a half years ago) Shiv Sena had cheated us. I am talking about the minority Shiv Sena. True Shiv Sena is with us at this time. Truth may be disturbed, truth may be suspended, but truth can never be defeated. There is only one head of any government. And our government is headed by Eknath Shinde.
Chandrakant Patil's statement was shown to be broken, its meaning was given wrongly. Today there is the right government of Hindutva, the person who considers this country as his own and believes in culture is a real Hindutvawadi.
Our party is not a private limited party
Fadnavis said that, 12 MLAs of the Legislative Council are yet to be appointed and for that 200 people have given us bio-data, but we cannot give all the posts. Some people may get angry about this, but we can remove their displeasure. We will all consider it, everyone has to accept the decision of the party. Our party is not a private limited party. It is a party of ideas, BJP is a party of sacrifice for the people and we like that Eknath Shinde is a leader who works round the clock.
read this also:
Maharashtra Politics: 'It Will Fall Soon' Eknath Shinde Government, there will be mid-term elections in Maharashtra', big claim of Aaditya Thackeray
West Bengal SSC Scam: TMC's decision on the arrest of Partha Chatterjee- 'After the court's decision, we will take a decision and take action'