Stock Market Closing: Stock market slipped from upper levels due to profit-booking, closed in red mark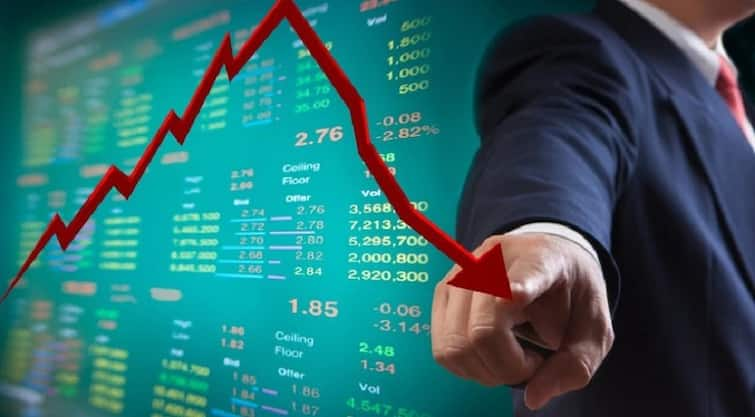 Stock Market Closing On 14th July 2022: The Indian stock market has closed with a fall in Thursday's trading session. In the morning the market was open with a gain. But due to profit-booking of investors in the market, the market came in the red mark. At the end of today's trading, the index Sensex of Mumbai Stock Exchange declined by 83 points to 53,430 and Nifty of National Stock Exchange closed at 15,948 points with a fall of 21 points.
market condition
Auto, pharma, energy sector stocks were seen buying in the stock market. So banking, IT, FMCG, real estate metals, real estate sectors saw a decline. Mid cap and small cap stocks have also seen a rise. Of the 50 stocks of Nifty, 28 shares closed in the red mark, while 22 shares closed in the green mark. 13 out of 30 stocks of Sensex closed in green mark and 17 shares closed in red mark.
rising stocks
Sun Pharma 2.39 percent, Kotak Mahindra 1.61 percent, Dr Reddy 1.60 percent, Maruti Suzuki 1.54 percent, Reliance 0.93 percent, Titan 0.83 percent, Nestle 0.51 percent, Tata Steel 0.39 percent, Power Grid 0.37 percent, Mahindra 0.31 percent. closed at a rapid pace.
falling stocks
If we look at the falling stocks, Axis Bank 1.60 percent, HCL Tech 1.54 percent, Wipro 1.30 percent, UltraTech Cement 1.28 percent, Tech Mahindra 1.28 percent, TCS 1.24 percent, SBI 1.23 percent, Infosys 1.10 percent, ITC 1.10 percent, ITC 1.02 percent Bajaj Finance closed with a fall of 0.72 percent.
read this also
WPI Inflation Data In June 2022: Due to the steps of the government, there has been a decrease in the wholesale inflation rate, but the inflation rate is still above 15%
SBI Home Loan Rates: With better CIBL score, loan is available at cheaper rate, know SBI's latest home loan rates