What is the focus of NCP now after power loss? Sharad Pawar said this to the party leaders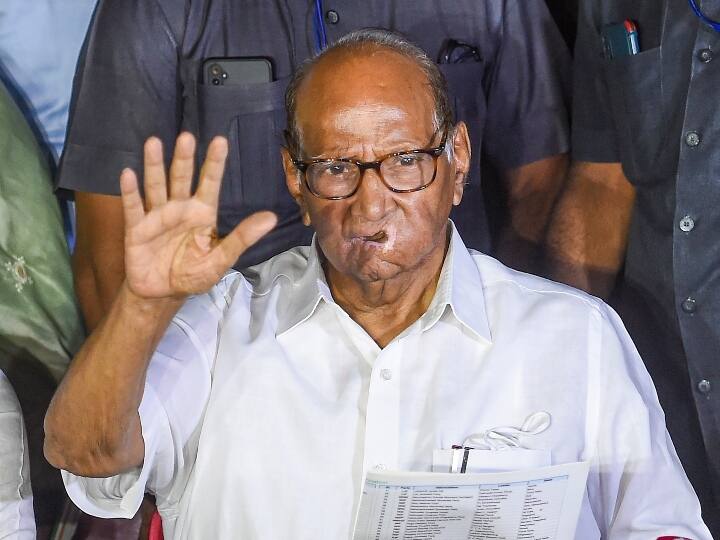 Maharashtra News: The Nationalist Congress Party (NCP), which lost power in Maharashtra last month, wants to strengthen itself in Mumbai so that it can field candidates on all 263 seats in the upcoming Brihanmumbai Municipal Corporation (BMC) elections. NCP state president Jayant Patil gave this information on Wednesday.
Sharad Pawar himself will keep an eye on Mumbai
Addressing a meeting of NCP's Mumbai unit, party president Sharad Pawar called for strengthening the (party's) organization in the metropolis in view of the elections to the 263-member BMC due later this year. Actually, the party has influence only in some parts of Mumbai. Sharad Pawar himself will actively focus on Mumbai.
Will NCP fight the election alone?
Jayant Patil said in the meeting that the party has resolved to strengthen itself in such a way that it can field its candidates in all the wards. Apart from NCP, Shiv Sena and Congress were also involved in the Uddhav Thackeray-led Maha Vikas Aghadi government in the state. The former minister said, "Mumbai is also politically important. We need to interact with the public on regular basis especially through social media so that the agenda of the party can be taken forward.
Mumbai Murder: Woman's body found in Mumbai hotel, police arrested a man for murder
Zika Virus: Seven-year-old girl infected with Zika virus in Palghar, Maharashtra, health department gave information