Amid Divorce Reports, Rajeev Sen Shares Pic With Charu Asopa With Song 'Abhi Na Jao Chhod Kar'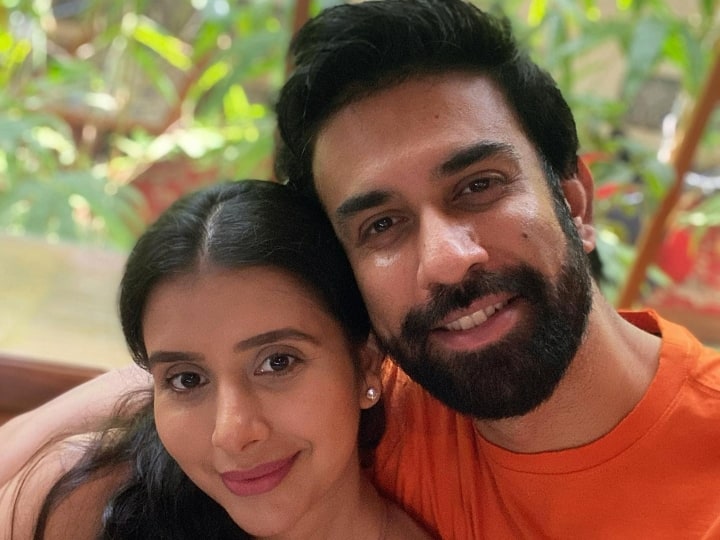 New Delhi: Sushmita Sen's brother Rajeev Sen and TV actress Charu Asopa have been a popular married couple in the entertainment industry. The pair, which has been very vocal about their marital discord since the beginning, have now left their fans confused with a picture that shows the two together, happy. Rajeev shared a selfie of himself and Charu through his Instagram story with the song  'Abhi na jao chhod kar'. He shared the same picture on his post feed with a red rose caption. Looks like the two are getting back together or at least that's what most fans now think.
Rajeev has also been lately posting pictures of himself with his 9-month-old daughter Zaina with the caption and hashtags that are all about father-daughter bonding/time. In a YouTube video, recently, Rajeev was seen playing with his daughter and in another, he mentioned that Charu always looked good in a saree and that she had gone to a temple. According to an ETimes report, Rajeev later updated that part.
Meanwhile, the comments section lit up after Rajeev shared the new selfie with Charu Asopa. Looks like Rajeev is trying to reconcile with his wife or share a cryptic message stating that the two are not separating. Fans posted comments asking about the pair's real relationship status while many loyal fans showered their blessings and love.
A fan wrote,"You guys make a beautiful couple, please don't part ways" while another said, "Be mature guys ❤️ differences sab m hote h …. these r the chapters of life u have to read each and every page ❤️."
Charu Asopa and Rajeev Sen got married in June 2019.