Stock Market Update: Market rises after RBI hikes repo rate, real estate sector disappointed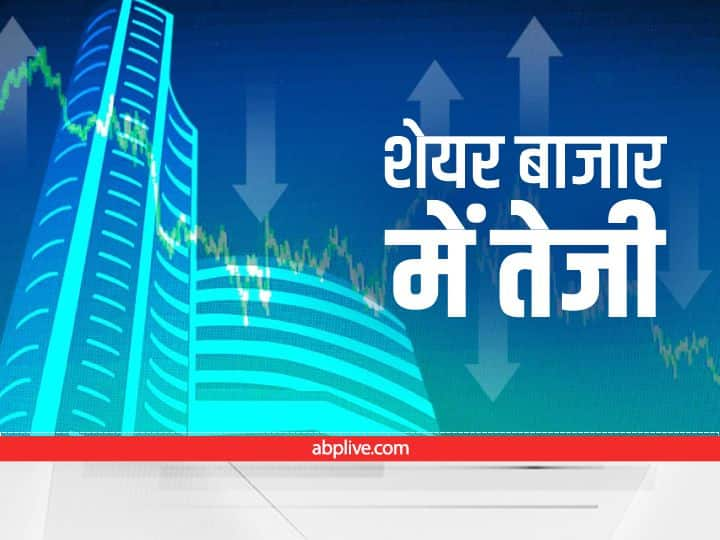 Repo Rate Hike Impact On Stock Market Update: After the 50 percent hike in the repo rate of RBI, the Indian stock market is witnessing a great boom. This rally in the market is due to the rise in banking stocks. Good buying is being seen by investors in banking stocks. But in the real estate sector, there is a disappointment due to the cost of loans. At present, the index of Mumbai Stock Exchange is trading at 58,520 with a gain of 221 points and Nifty is up by 78 points at 17,439 points.
Market happy for not increasing CRR
The Monetary Policy Committee has decided not to increase the CRR i.e. Cash Reserve Ratio. Due to this, there is a rise in the shares of the banking sector. On May 4, when the RBI for the first time decided to make loans costlier and the markets had decided to absorb cash, then the CRR was increased by 0.50 percent to 4.50 percent. Due to which Rs 90,000 crore got out of the banking system and went to RBI.
Cash Reserve Ratio is that portion of deposits with banks that banks have to keep with the RBI. And the banks which keep the amount with RBI in the form of CRR, they do not even get interest on it. However, banks have to pay interest to their customers on those deposits.
Banking stocks rally
Nifty Bank is trading with gains. Out of 12 Nifty Bank shares, 9 are trading in green mark and 3 in red mark. IDFC First Bank, ICICI Bank, SBI, Axis Bank, Federal Bank, Bank of Baroda, PNB, Kotor Mahindra Bank are trading in green mark. So Bandhan Bank, HDFC Bank and IndusInd Bank is trading in red mark.
Real estate sector disappointed with repo rate hike
The real estate sector has been disappointed due to the increase in the repo rate by the RBI. Because expensive home loans can have an impact on the housing sector. Sales of homes may decrease.