Shri Krishna Janmabhoomi-Shahi Idgah Mosque Dispute: Civil Court To Hear Review Petition Today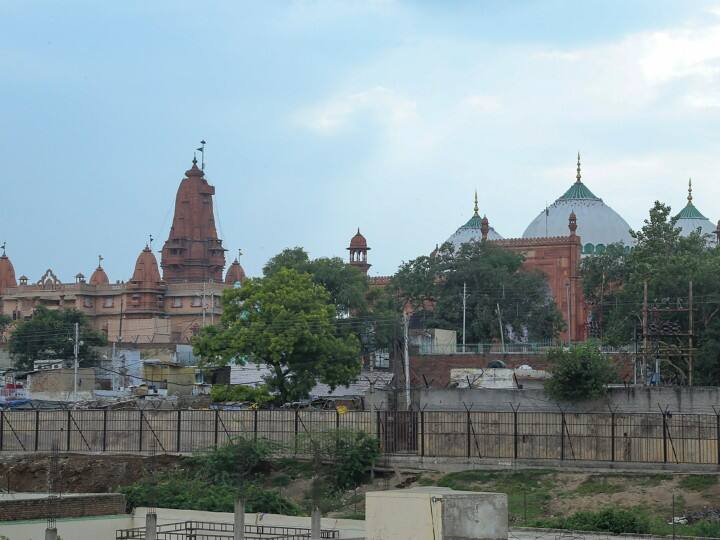 New Delhi: The Mathura Civil court on Tuesday will hear the review petition on Shri Krishna Janmabhoomi-Shahi Masjid dispute. The hearing in this matter was adjourned till today. Advocates for the plaintiffs, Rajendra Maheshwari and Mahendra Pratap Singh told ABP News that on Monday, Advocate Tanveer Ahmed, Secretary of Idgah Arrangement Committee, Shri Krishna Janmabhoomi Trust and Janmasthan Seva Sansthan, their representatives Advocates Mukesh Khandelwal and Vijay Bahadur Singh etc. were present.
But, since no one was present from Uttar Pradesh Sunni Central Waqf Board as they did not get the notice, the district judge had fixed the matter for hearing for today, September 13. District Government Advocate Sanjay Gaur also confirmed the same saying that the next date of the matter has been fixed on September 13.
Earlier, the Civil Court heard two petitions in connection with the matter on July 5. Court of Civil Judge Senior Division Jyoti Singh heard the two petitions filed in this case. One of the petitions demanded removal of Shahi Idgah from the disputed place and handover the entire land to the Hindus.
ALSO READ: 'Going On The Same Path As That Of Babri Masjid Issue': Owaisi On Gyanvapi Mosque Case Verdict
The second petition demanded that the Court order protection of evidence of the temple present in Shahi Idgah mosque.
Over ten petitions had been filed in the Mathura Civil Court in connection with the matter. Hearing on seven  of these petitions took place on July 15. In the petition filed by Mahendra Pratap Singh, president of an organisation Shri Krishna Janmabhoomi Mukti Nyas, there has been a  demand to hand over the entire 13.37 acres of land to the Hindus. 
Meanwhile on Tuesday, a new suit was filed in the Mathura Civil Court seeking the shifting of Meena Masjid which petitioners claim has been built in a part of Katra Keshav Deo temple, from the site, counsel for petitioner said, reported news agency PTI. 
ALSO READ: 'Don't Want Such Security': AAP Claims Kejriwal Stopped By Gujarat Cops From Going To Auto Driver's House
"The suit has been registered in the court of civil Judge senior division Mathura Jyoti Singh and the number allotted is 603 of 2022", Deepak Sharma counsel for the petitioners said.
He said the suit has been filed by Dinesh Sharma, national treasurer of Akhil Bharat Hindu Mahasabha, as a devotee of  Lord Krishna and as his 'Vaad Mitra (friend of the suit)', seeking the shifting of the Meena masjid.
(With input from PTI)